Women Caractères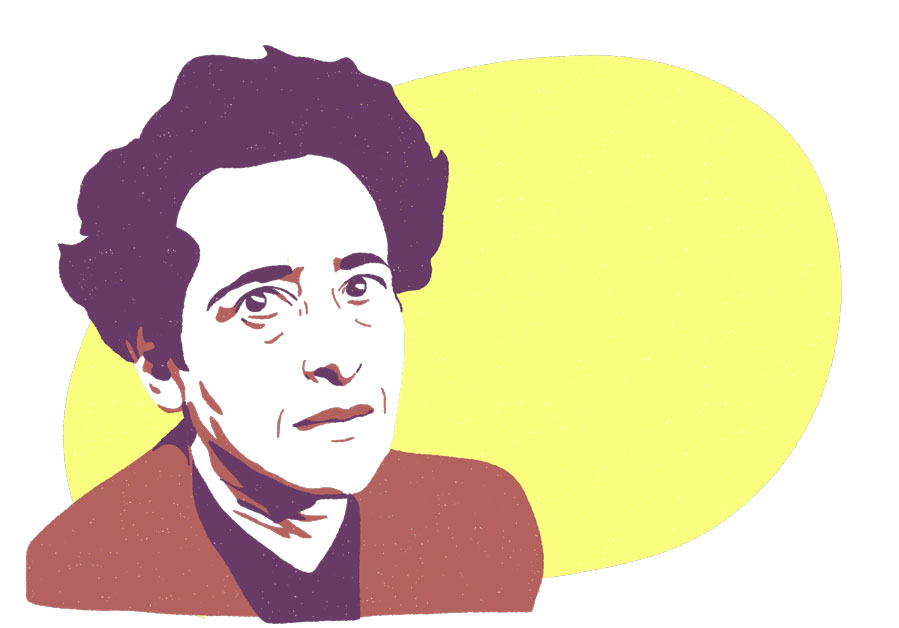 Portraits that you can treat yourself to here!
• Hannah Arendt, born in Hanover on October 14, 1906 and died on December 4, 1975 in New York, is a naturalized American German political scientist, philosopher and journalist, known for her work on political activity, totalitarianism, modernity and philosophy Of the history.
• Barbara (or Barbara Brodi at her beginnings), born Monique Andrée Serf on June 9, 1930 in Paris 17th and died on November 24, 1997 in Neuilly-sur-Seine (Hauts-de-Seine), is a French singer-songwriter.
• Sophia Cecelia Kalos known as Maria Callas is a Greek singer born December 2, 1923 in New York and died September 16, 1977 in Paris.
• Maria Casarès, born María Victoria Casares Pérez on November 21, 1922 in La Coruña, Galicia (Spain), and died on November 22, 1996 in Alloue (France), is a Spanish cinema and theater actress, naturalized French. She is one of the great French tragedians.
• Agatha Christie, born September 15, 1890 in Torquay and died January 12, 1976 in Wallingford, is a British woman of letters, author of numerous detective novels. His name is associated with that of his two heroes: Hercule Poirot, Belgian professional detective, and Miss Marple, amateur detective.
• Louise Eugénie Alexandrine Marie David, better known under the name of Alexandra David-Néel, born on October 24, 1868 in Saint-Mandé, died at almost 101 years old on September 8, 1969 in Digne-les-Bains, is a French orientalist, Tibetologist, opera singer and feminist, journalist and anarchist, writer and explorer, Freemason and Buddhist.
• Charlotte Delbo, born August 10, 1913 in Vigneux-sur-Seine and died March 1, 1985 in Paris, is a French writer, woman of letters, involved in the French internal resistance who lived through deportation.
• Amelia Mary Earhart, also known as Lady Lindy, born in Atchison (Kansas) on July 24, 1897 and disappeared in the Pacific Ocean on July 2, 1937, is an American aviator.
• Ella Fitzgerald is an American jazz singer, born April 25, 1917 in Newport News, Virginia, United States.
• Elizabeth Garrett Anderson is the first woman to graduate as a doctor and surgeon in England. She is an activist for women's rights to education, medicine, and a politician.
• Artemisia Lomi Gentileschi, born July 8, 1593 in Rome and died in Naples around 1656, is an Italian painter of the Caravaggio school.
• Olympe de Gouges was born on May 7, 1748. Author of the Declaration of the Rights of Women and Citizens, she is the founder of French feminism (politically) but also a figure in the fight against slavery.
• Juliette Gréco, born February 7, 1927 in Montpellier (Hérault) and died September 23, 2020 in Ramatuelle (Var), is a French singer and actress. An emblematic figure of French song with texts with a career spanning seven decades, she is particularly famous for having performed for authors such as Raymond Queneau, Jacques Prévert, Léo Ferré, Boris Vian and Serge Gainsbourg.
• Zaha Hadid (Arabic: زها حديد), born October 31, 1950 in Baghdad (Iraq) and died March 31, 2016 in Miami (United States), is an Iraqi-British architect and town planner. An important figure in the deconstructivist movement, she received the Pritzker Prize in 2004.
• Audrey Hepburn was born on May 4, 1929 in Ixelles (Belgium). Legendary actress, she is also a great figure of humanitarian commitment.
• Hannah Höch, born November 1, 1889 in Gotha (Duchy of Saxe-Coburg and Gotha) and died May 31, 1978 in Berlin, is a German visual artist who participated in the dada movement.
• Eleanora Harris Fagan known as Billie Holiday, nicknamed Lady Day, born in Philadelphia on April 7, 1915 and died in New York on July 17, 19591, is an American singer of blues and jazz, considered one of the greatest singers that the jazz has known.
• Tove Marika Jansson, born August 9, 1914 in Helsinki and died June 27, 2001 in the same city, is a Swedish-speaking Finnish writer, painter, illustrator and cartoonist.
• Magdalena Frida Carmen Kahlo Calderón or Frida Kahlo, born July 6, 1907 in a territorial demarcation of the current federative entity of Mexico, the delegation of Coyoacán, and died July 13, 1954 in the same place, is a Mexican painter.
• Emma Lazarus (1849-1887) is an American poet born in the United States, and of Jewish religion, which influenced her for her writings. She is best known for her poem The New Colossus, a sonnet written in 1883, engraved on a bronze plaque in a wall of the plinth of the Statue of Liberty.
• Ada Lovelace, by her full name Augusta Ada King, Countess of Lovelace, born December 10, 1815 in London and died November 27, 1852, is a pioneer of computer science.
• Louise Michel, born May 29, 1830 in Vroncourt-la-Côte, in Haute-Marne, and died January 9, 1905 in Marseille, is a schoolteacher, militant anarchist, feminists and one of the major figures of the Paris Commune.
• Jeanne Moreau is a French actress, singer and director, born January 23, 1928 in Paris where she died on July 31, 2017.
• Rosa Louise McCauley Parks, known as Rosa Parks, born February 4, 1913 in Tuskegee, Alabama and died October 24, 2005 in Detroit, Michigan, is an African-American woman, an emblematic figure in the fight against racial segregation in the United States. United, nicknamed "mother of the civil rights movement" by the US Congress.
• Édith Giovanna Gassion, known as Édith Piaf, born December 19, 1915 in Paris and died October 10, 1963 in Grasse, is a French singer, lyricist, composer and actress.
• Helen Beatrix Potter, born in Bolton Gardens, South Kensington District of London on July 28, 1866 and died in Sawrey, County Cumbria, December 22, 1943, is an English naturalist and writer. She is best known for her children's books.
• Catherine de Saint-Phalle, known as Niki de Saint Phalle, born in Neuilly-sur-Seine (Seine department) on October 29, 1930 and died in La Jolla (San Diego county, California, United States) on May 21 2002, is a French-American visual artist, painter, sculptor and filmmaker.
• Anna Maria van Schurman, born in Cologne on November 5, 1607 and died in Wieuwerd (Wiuwert) on May 4, 1678 (or on the 14th), is a poet, artist and scholar of the United Provinces. Fascinated by Jean de Labadie and drawn to the idea of a Christian community of regenerates, Anna Maria van Schurman became his main supporter. After Labadie, in 1666, had been called to the Walloon church in Middelburg, she traveled regularly to Zealand, accompanied by some friends, to attend her sermons and religious exercises.
• Eunice Kathleen Waymon, known as Nina Simone, born February 21, 1933 in Tryon (North Carolina, United States) and died April 21, 2003 in Carry-le-Rouet (Bouches-du-Rhône, France), is a pianist , American singer, songwriter and arranger. She was also a civil rights activist in the United States.
• Marie Skłodowska-Curie, born November 7, 1867 in Warsaw (Poland) and died July 4, 1934 in Passy (Haute-Savoie), is a Polish physicist and chemist, naturalized French. Marie Curie and Pierre Curie – her husband – shared the 1903 Nobel Prize in Physics with Henri Becquerel for their research on radiation. In 1911, she won the Nobel Prize in chemistry for her work on polonium and radium. An exceptional scientist, she is the first woman to have received the Nobel Prize, and to date the only woman to have received two. She remains to this day the only person to have been awarded in two distinct scientific fields. She was also the first woman winner in 1903, along with her husband, of the Davy Medal for her work on radium.
• Edith Stein (in religion Sister Thérèse-Bénédicte de la Croix), born October 12, 1891 in Breslau, in the German Empire, deported on August 2, 1942, interned in the Nazi extermination camp at Auschwitz, where she was put died on August 9, 1942, is a German philosopher and theologian of Jewish origin who became a Carmelite nun. She was canonized by Pope John Paul II on October 11, 1998. "Crucified philosopher", made co-patron saint of Europe by Pope John Paul II on October 1, 1999, at the opening of the synod of bishops on Europe, at the same time as Brigitte of Sweden and Catherine of Siena.
• Sophie Henriette Gertrude Taeuber known as Sophie Taeuber-Arp, born January 19, 1889 in Davos, Switzerland, and died January 13, 1943 in Zurich, is a Swiss artist, painter, sculptor and dancer, who participated in the movements dada then surrealist with her husband, Jean Arp. His work, marked by geometry and rhythm, embraces two-dimensional (paintings, works on fabric), three-dimensional (sculpture, reliefs) and live performance (dance, theater) formats.
• Constance Marie de Théis, born in Nantes on September 7, 1767, and died on April 13, 1845. She is a French poet and woman of letters. A committed, passionate woman with recognized literary qualities, she calls, in a logical and reasoned way, for harmonious equality between men and women in education and daily tasks with a touch of feminism less demanding than that of Olympe de Gouges. We find in the Epistle: "The times have come, Awake women…", "Difference is not inferiority. "
• Simone Veil, born Simone Jacob on July 13, 1927 in Nice and died on June 30, 2017 in Paris, is a French magistrate and statewoman.