Artistic Caractères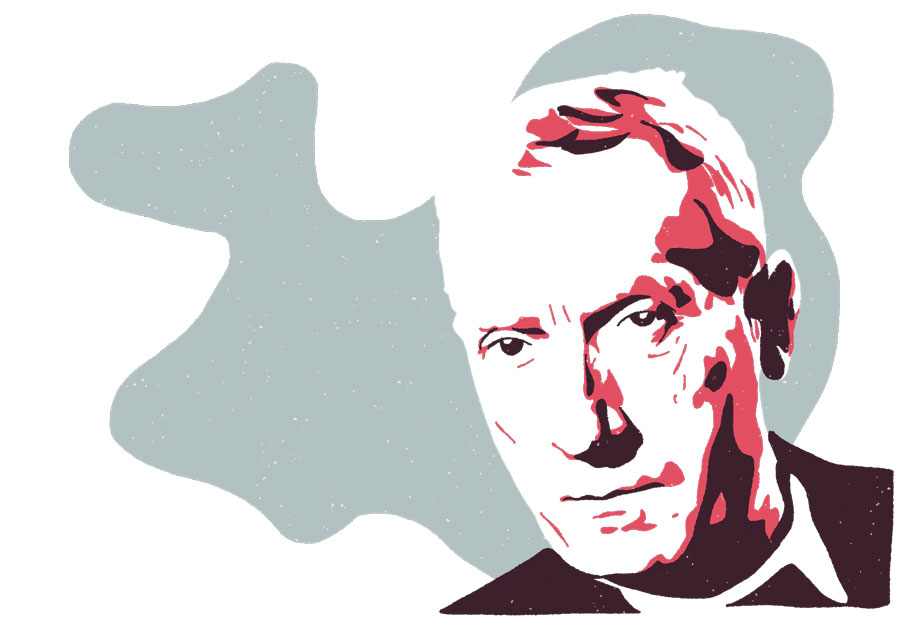 • Hans Peter Wilhelm Arp, known as Jean Arp, born in Strasbourg on September 16, 18861 and died in Basel on June 7, 1966, is a German painter, sculptor and poet naturalized French, founder of the Dada movement.
• Alexander "Sandy" Calder is an American sculptor and painter, born July 22, 1898 in Lawnton (Pennsylvania) and died November 11, 1976 in New York.
• Marc Chagall, born Moïche Zakharovitch Chagalov, is a painter and engraver, born July 7, 1887 in Liozna, near Vitebsk, in Belarus (then part of the Russian Empire), naturalized French in 1937, and died March 28, 1985, in Saint-Paul-de-Vence, where he is buried.
• Giorgio de Chirico, born July 10, 1888 in Volos, Thessaly (Greece), and died November 20, 1978 in Rome (Italy), is an Italian surrealist painter, sculptor and writer. He is one of the founders of the metaphysical painting movement.
• Jean Cocteau born July 5, 1889 in Maisons-Laffitte and died October 11, 1963 in Milly-la-Forêt is a French poet, painter, designer, playwright and filmmaker.
• Charles-Édouard Jeanneret-Gris, better known under the pseudonym Le Corbusier, is a Swiss architect, town planner, decorator, painter, sculptor and author, naturalized French in 1930, born October 6, 1887 and died August 27, 1965.
• Salvador Dalí, born in Figueras on May 11, 1904, and died in the same city on January 23, 1989, is a Catalan painter, sculptor, engraver, screenwriter and writer of Spanish nationality.
• Otto Dix (Untermhaus, December 2, 1891 – Singen, July 25, 1969) is a German painter and printmaker associated with the movements of Expressionism and is one of the founders of New Objectivity.
• Dr. Seuss, pen name of Theodor Seuss Geisel, is an American children's author, political cartoonist, and animator, born March 2, 1904, and died September 24, 1991. He is best known for his writing and illustration work over 60 books under the pseudonym of Doctor Seuss. His work includes many of the most popular children's books of all time, selling over 600 million copies and translated into more than 20 languages.
• Marcel Duchamp, born in Blainville-Crevon (France), July 28, 1887, and died in Neuilly-sur-Seine (France), October 2, 1968, is a French painter, plastic artist, man of letters, naturalized American in 1955.
• Max Ernst, born April 2, 1891 in Brühl and died April 1, 1976 in Paris, is a German painter and sculptor naturalized American in 1948 and French in 1958, whose work is linked to the Dadaist and Surrealist movements.
• Artemisia Lomi Gentileschi, born July 8, 1593 in Rome and died in Naples around 1656, is an Italian painter from the Caravaggio school.
• Alberto Giacometti is a Swiss sculptor and painter, born in Borgonovo, October 10, 1901, and died in Chur, January 11, 1966.
• Vincent Willem van Gogh, born March 30, 1853 in Groot-Zundert, the Netherlands, and died July 29, 1890 in Auvers-sur-Oise, France, is a Dutch painter and draftsman. His work full of naturalism, inspired by Impressionism and Pointillism, announces Fauvism and Expressionism.
• Francisco José de Goya y Lucientes, known as Francisco de Goya, born March 30, 1746 in Fuendetodos, near Zaragoza, and died April 16, 1828 in Bordeaux, France, is a Spanish painter and printmaker. His work includes easel paintings, murals, prints and drawings. He introduced several stylistic breaks which initiated romanticism and heralded the beginning of contemporary painting. Goyesque art is considered a precursor of the pictorial avant-garde of the twentieth century.
• Zaha Hadid (Arabic: زها حديد), born October 31, 1950 in Baghdad (Iraq) and died March 31, 2016 in Miami (United States), is an Iraqi-British architect and town planner. An important figure in the deconstructivist movement, she received the Pritzker Prize in 2004.
• Hannah Höch, born November 1, 1889 in Gotha (Duchy of Saxe-Coburg and Gotha) and died May 31, 1978 in Berlin, is a German visual artist who participated in the dada movement.
• Tove Marika Jansson, born August 9, 1914 in Helsinki and died June 27, 2001 in the same city, is a Swedish-speaking Finnish writer, painter, illustrator and cartoonist.
• Magdalena Frida Carmen Kahlo Calderón or Frida Kahlo, born July 6, 1907 in a territorial demarcation of the current federative entity of Mexico, the delegation of Coyoacán, and died July 13, 1954 in the same place, is a Mexican painter.
• Gustav Klimt, born July 14, 1862 in Baumgarten, Austria and died February 6, 1918 in Vienna, is an Austrian Symbolist painter, and one of the most prominent members of the Art Nouveau movement and the Vienna Secession.
• František Kupka, known as François Kupka, born in Opočno (kingdom of Bohemia), September 23, 1871 and died in Puteaux (Hauts-de-Seine), June 24, 1957, is a Czech painter among the pioneers of abstraction.
• René Magritte, born November 21, 1898 in Lessines in Hainaut (Belgium) and died in Brussels on August 15, 1967, is a Belgian surrealist painter.
• Henri Matisse, born December 31, 1869 and died November 3, 1954 is a French painter, draftsman, engraver and sculptor. A major figure of the twentieth century, his influence on the art of the second part of this century is considerable by the use of simplification, stylization, synthesis and color as the sole subject of painting, as well for the many figurative or abstract painters who will claim to him and his discoveries. He was the leader of Fauvism.
• Joan Miró, born in Barcelona on April 20, 1893 and died in Palma de Mallorca on December 25, 1983, is a Spanish painter, sculptor, printmaker and ceramist. Defining himself above all as "international Catalan", he is one of the main representatives of the surrealist movement.
• Alfons Mucha (also spelled Alphonse Mucha and Alphons Mucha), born in Eibenschütz on July 24, 1860 and died in Prague on July 14, 1939, is a poster artist, illustrator, graphic designer, painter, and professor of Czechoslovak art, fer-de-lance Art Nouveau style.
• Edvard Munch, born December 12, 1863 in Ådalsbruk (Løten, Norway) and died January 23, 1944 (aged 80) in Oslo, is a Norwegian expressionist painter and printmaker.
• Félix Tournachon, known as Nadar, born April 6, 1820 in Paris and died March 20, 1910 in the same city, is a French cartoonist, writer, aeronaut and photographer.
• Francis Picabia, born Francis-Marie Martinez de Picabia on January 22, 1879 in Paris and died on November 30, 1953 in the same city, is a French painter, designer and writer, close to the Dada movement, then surrealist.
• Pablo Ruiz Picasso, born in Malaga (Spain) on October 25, 1881 and died on April 8, 1973 in Mougins (Alpes-Maritimes, France), is a Spanish painter, designer, sculptor and engraver who spent most of his life in France.
• Man Ray, pseudonym of Emmanuel Radnitsky, is an American painter, photographer and film director born August 27, 1890 in Philadelphia (United States) and died November 18, 1976 in Paris (France). Actor of Dadaism in New York, then of surrealism in Paris, Man Ray perfected Christian Schad's photogram technique and invented, alongside photographer Lee Miller, the so-called solarization process.
• Rembrandt Harmenszoon van Rijn, usually referred to only by his first name of Rembrandt, born in Leiden on July 15, 1606 or 1607 and died in Amsterdam on October 4, 1669, is generally considered to be one of the greatest painters in the history of the painting, especially Baroque painting, and one of the most important painters of the Dutch School of the seventeenth century.
• Mark Rothko, born Marcus Rothkowitz in Daugavpils, (Latvia), September 25, 1903 and died February 25, 1970, is an American painter known for his strong chromatic compositions.
• Yves Mathieu-Saint-Laurent, known as Yves Saint Laurent, born August 1, 1936 in Oran, French Algeria and died June 1, 2008 in Paris, France, is a great French couturier, one of the most famous in the world and whose Haute couture collections are part of the history of the twentieth century.
• Catherine de Saint-Phalle, known as Niki de Saint Phalle, born in Neuilly-sur-Seine (Seine department) on October 29, 1930 and died in La Jolla (San Diego county, California, United States) on May 21, 2002 , is a Franco-American visual artist, painter, sculptor and filmmaker.
• Sophie Henriette Gertrude Taeuber known as Sophie Taeuber-Arp, born January 19, 1889 in Davos, Switzerland, and died January 13, 1943 in Zurich, is a Swiss artist, painter, sculptor and dancer, who participated in the dada movements then surrealist with her husband, Jean Arp. His work, marked by geometry and rhythm, embraces two-dimensional (paintings, works on fabric), three-dimensional (sculpture, reliefs) and live performance (dance, theater) formats.
• Jacques Villon, pseudonym of Gaston Émile Duchamp, born July 31, 1875 in Damville (Eure) and died June 9, 1963 in Puteaux (Hauts-de-Seine), is a French painter, designer and engraver.
• Eugène Viollet-le-Duc, born January 27, 1814 in Paris and died September 17, 1879 in Lausanne, is one of the most famous French architects of the 19th century, known to the general public for his restorations of medieval constructions, buildings religious and castles.
• Leonardo da Vinci, born April 15, 1452 in Vinci (Tuscany) and died May 2, 1519 in Amboise (Touraine), is an Italian painter and a man of universal spirit, both artist, organizer of shows and parties, scientist, engineer, inventor, anatomist, sculptor, architect, town planner, botanist, musician, poet, philosopher and writer.