Historical Caractères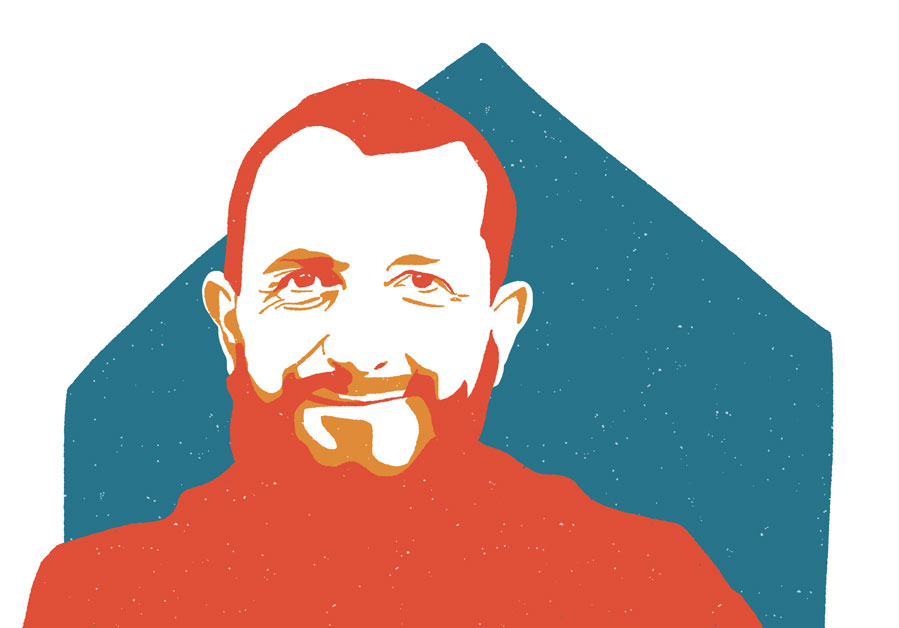 • Henri Grouès, known as Abbé Pierre, born August 5, 1912 in Lyon and died January 22, 2007 in the 5th arrondissement of Paris, is a French Catholic priest, first Capuchin, then from the diocese of Grenoble (1939), resistant, then deputy, founder of the Emmaus movement (a non-confessional organization fighting against exclusion) including the Abbé-Pierre Foundation for the housing of the underprivileged and many other associations, foundations and social economy companies in France.
• Robert Badinter (born 30 March 1928) is a French lawyer, politician and author who enacted the abolition of the death penalty in France in 1981.
• Pierre Brossolette (25 June 1903 – 22 March 1944) was a French journalist, left-wing politician and major hero of the French Resistance in World War II. He ran an intelligence hub of Parisian resistance.
• Robert Capa, pseudonym of Endre Ernő Friedmann, born October 22, 1913 in Budapest and died May 25, 1954 in Indochina, is a Hungarian photographer and war correspondent.
• Julius Caesar, also called simply Caesar, is a Roman general, statesman and writer, born July 12 or 13, 100 BC. AD in Rome and died March 15, 44 BC. J. – C. (in the ides of March) in the same city.
• Michel Colucci, known as Coluche, is a French humorist and actor, born October 28, 1944 in the 14th arrondissement of Paris and died June 19, 1986 in Opio (Alpes-Maritimes). In 1985, he founded the association Les Restos du cœur, a relay for helping the poorest, a few months before dying in a motorcycle accident.
• Daniel Cordier, born August 10, 1920 in Bordeaux and died November 20, 2020 in Cannes, is a French resistance fighter, art dealer and historian.
• Jean-Louis Crémieux, known as Crémieux-Brilhac, born January 22, 1917 in Colombes and died April 8, 2015 in Paris, is a senior official, former resistance fighter and French historian of the Second World War, correspondent of the Institute (Académie moral and political sciences).
• Alexandra David-Néel (born Louise Eugénie Alexandrine Marie David; 24 October 1868 – 8 September 1969) was a Belgian–French explorer, spiritualist, Buddhist, anarchist, opera singer, and writer.
• Louis Delgrès, born August 2, 1766, in Saint-Pierre in Martinique, and died May 28, 1802 (aged 35), in Matouba (commune of Saint-Claude) in Guadeloupe, is a personality in the history of Guadeloupe . Infantry colonel of the armed forces of Basse-Terre, abolitionist, he is known for the anti-slavery proclamation signed with his name, dated May 10, 1802, a feat of Guadeloupe's resistance to the Napoleonic troops.
• Félix Éboué (January 1, 1884 – May 17, 1944) was a French colonial administrator and leader of Free France. He was the first black to be buried in the Pantheon in Paris.
• Amelia Mary Earhart (born July 24, 1897; disappeared July 2, 1937; declared dead January 5, 1939) was an American aviation pioneer and writer.
• Ibrahim Frantz Fanon, born Frantz Fanon on July 20, 1925 in Fort-de-France (Martinique) and died on December 6, 1961 in Bethesda in a military hospital in the suburbs of Washington in the United States, is a psychiatrist and essayist by nationality Frenchwoman considering herself as an Algerian citizen, strongly involved in the fight for the independence of Algeria and in an international fight establishing solidarity between oppressed "brothers".
• Raoul Follereau, born August 17, 1903 in Nevers and died December 6, 1977 in Paris, is a French writer and journalist, creator of the World Leprosy Day and founder of the work known today in France as the name of the Raoul-Follereau Foundation, which fights against leprosy and poverty and promotes access to education.
• Léon Gambetta (2 April 1838 – 31 December 1882) was a French lawyer and republican politician who proclaimed and played a prominent role in the French Third Republic.
• Hubert Germain (6 August 1920 – 12 October 2021) was a French politician who was a member of the French Resistance during World War II. He was the last living Companion of the Order of Liberation.
• Abbé Henri Jean-Baptiste Grégoire, born December 4, 1750 in Vého and died May 28, 1831 in Paris, is a Catholic priest, constitutional bishop and French politician, one of the main figures of the French Revolution. Father Grégoire rallied to the Third Estate and, in the Constituent Assembly, not only demanded the total abolition of privileges and slavery but also advocated universal male suffrage.
• Stéphane Frédéric Hessel, born October 20, 1917 in Berlin and died February 27, 2013 in Paris, is a French diplomat, resistance fighter, writer and political activist of German origin.
• Jean Jaurès was born September 3, 1859 in Castres (Tarn) and assassinated on July 31, 1914 in Paris, is a French politician. Agrégé in philosophy, he became involved in socialism, took sides with Dreyfus and founded L'Humanité. He is also one of the drafters of the law of separation of churches and state.
• Martin Luther King Jr (born Michael King Jr; January 15, 1929 – April 4, 1968) was an American Baptist pastor and activist who became the most visible spokesperson and leader of the civil rights movement from 1955 until his assassination in 1968. King is best known for advancing civil rights through non-violence and civil disobedience, inspired by his Christian beliefs and the non-violent activism of Mahatma Gandhi.
• Maximilien Kolbe (Rajmund Kolbe in civil status), born January 8, 1894 in Zduńska Wola and died (assassinated) August 14, 1941 in Auschwitz, is a Polish Franciscan conventual brother, priest, founder of the Mission of the Immaculate.
• François-Dominique Toussaint Louverture, originally Toussaint de Bréda, born around 1743 near Cap-Français (now Cap-Haitien), and died in captivity on April 7, 1803 in La Cluse-et-Mijoux, in the department of Doubs, in France, is a Franco-Haitian general and politician of Afro-Caribbean origin. He fought for the abolition of slavery, against Napoleon, and he is at the origin of Haitian independence.
• Aron Jean-Marie Lustiger, born September 17, 1926 in Paris and died August 5, 2007 in Paris, is a prelate of the Catholic Church, Archbishop of Paris from 1981 to 2005, created cardinal (in the order of cardinals – priests) by John Paul II in 1983. He became a member of the French Academy in 1995 as a man of letters and the media. He also played an important role in the Judeo-Catholic dialogue.
• Nelson Rolihlahla Mandela, whose tribal clan name is "Madiba", born July 18, 1918 in Mvezo (Cape Province) and died December 5, 2013 in Johannesburg (Gauteng), is a South African statesman. He was one of the historic leaders in the struggle against the institutional political system of racial segregation (apartheid) before becoming President of the Republic of South Africa from 1994 to 1999, following the first non-segregationist national elections in the history of the country.
• Louise Michel, born May 29, 1830 in Vroncourt-la-Côte, in Haute-Marne, and died January 9, 1905 in Marseille, is a schoolteacher, militant anarchist, feminists and one of the major figures of the Paris Commune.
• Elizabeth "Lee" Miller, Lady Penrose (April 23, 1907 – July 21, 1977), was an American photographer and photojournalist. She was the first female war reporter.
• Jean Moulin, born June 20, 1899 in Béziers and died July 8, 1943 near Metz, in the annexed Moselle, in a convoy leaving for Germany, is a senior French official and resistance fighter.
• Pablo Neruda, pen name of Ricardo Eliécer Neftalí Reyes-Basoalto, is a Chilean poet, writer, diplomat, politician and thinker, born July 12, 1904 in Parral (province of Linares, Chile), died September 23, 1973 in Santiago de Chile.
• Rosa Louise McCauley Parks, known as Rosa Parks, born February 4, 1913 in Tuskegee, Alabama and died October 24, 2005 in Detroit, Michigan, is an African-American woman, an emblematic figure in the fight against racial segregation in the United States. United, nicknamed "mother of the civil rights movement" by the US Congress.
• Albert Schweitzer (Ludwig Philipp Albert Schweitzer), born January 14, 1875 in Kaysersberg (Alsace-Lorraine) and died September 4, 1965 in Lambaréné (Gabon), is a Protestant doctor, pastor and theologian, Alsatian philosopher and musician.
• Léopold Sédar Senghor, born October 9, 1906 in Joal, Senegal, and died December 20, 2001 in Verson, France, is a poet, writer, member of the French Academy, French statesman, then Senegalese and first president of the Republic of Senegal (1960-1980).
• Solitude, of her first name Rosalie, born around 1772 in Guadeloupe and died on November 29, 1802 on the same island, is a former slave and historical figure of the resistance of black and mulatto slaves fighting against the reestablishment of slavery in 1802. Following the failure of Louis Delgrès' resistance movement against the colonial forces, she was condemned to death and hanged at the age of 30.
• Edith Stein (in religion Sister Thérèse-Bénédicte de la Croix), born October 12, 1891 in Breslau, in the German Empire, deported on August 2, 1942, interned in the Nazi extermination camp at Auschwitz, where she was put died on August 9, 1942, is a German philosopher and theologian of Jewish origin who became a Carmelite nun. She was canonized by Pope John Paul II on October 11, 1998. "Crucified philosopher", made co-patron saint of Europe by Pope John Paul II on October 1, 1999, at the opening of the synod of bishops on Europe, at the same time as Brigitte of Sweden and Catherine of Siena.
• Desmond Tutu, born October 7, 1931 in Klerksdorp, South Africa and died December 26, 2021 in Cape Town, was an Anglican archbishop and South African human rights activist. He was awarded the Nobel Peace Prize in 1984 for his peaceful struggle against apartheid.
• Simone Veil, born Simone Jacob on July 13, 1927 in Nice and died on June 30, 2017 in Paris, is a French magistrate and statewoman.