Literary caractères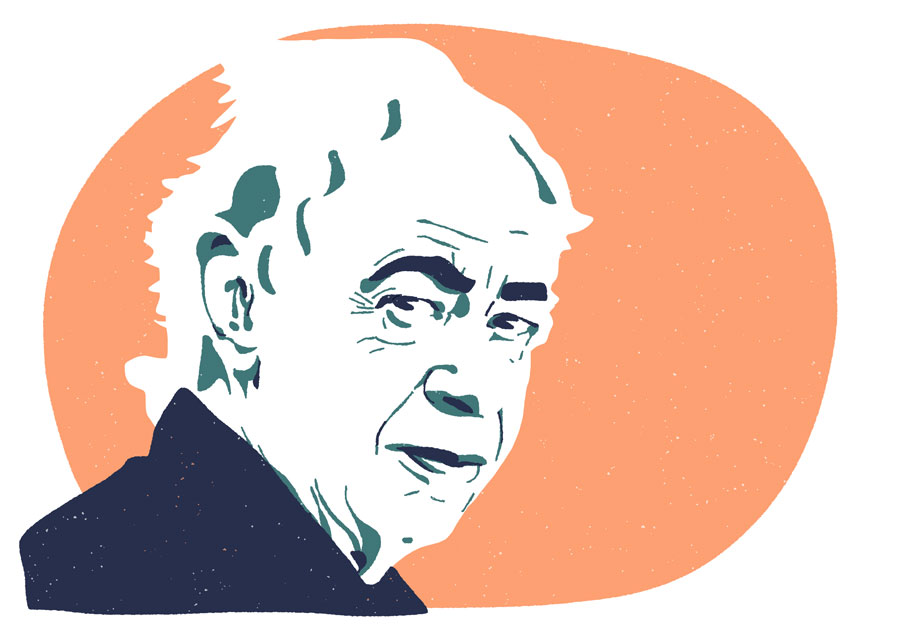 Portraits that you can buy here!
• Vassilis Alexakis, born December 25, 1943 in Athens and died January 11, 2021 in the same city, is a Franco-Greek writer, author of an important fictional work. He writes both in French and in Greek, his mother tongue.
• Ivo Andrić is a Yugoslav author, Nobel Prize for Literature in 1961, born October 9, 1892 in Dolac and died March 13, 1975 in Belgrade.
• Guillaume Albert Vladimir Alexandre Apollinaire de Kostrowitzky, known as Guillaume Apollinaire, is a French poet and writer, critic and art theorist who was born a Polish subject of the Russian Empire on August 25, 1880 in Rome.
• Aharon Appelfeld, born February 16, 1932 in Jadova, near Czernowitz (then Cernăuți in Romania) and died January 4, 2018 in Petah Tikva in Israel, is an Israeli novelist and poet. He is considered one of the most important Israeli writers in the Hebrew language of the late twentieth century. He has received numerous literary awards, including the Israel Prize in 1983 and the Foreign Medici Prize in 2004.
• Hannah Arendt, born in Hanover on October 14, 1906 and died on December 4, 1975 in New York, is a German political scientist, philosopher and journalist naturalized American, known for her work on political activity, totalitarianism, modernity and philosophy Of the history.
• James Arthur Baldwin, born August 2, 1924 in Harlem, New York, and died December 1, 1987 in Saint-Paul-de-Vence, in the Alpes-Maritimes, France, is an American writer, author of novels, poems, short stories, plays and essays.
• Samuel Barclay Beckett, born April 13, 1906 in Foxrock (Dublin) and died December 22, 1989 in Paris, is an Irish writer, poet and playwright mainly French and English speaking, recipient of the Nobel Prize for Literature in 1969.
• Bertolt Brecht, born February 10, 1898 in Augsburg (Bavaria), in the suburb of Jakob known as "Jakobervorstadt" and died August 14, 1956 in East Berlin (GDR), is a German playwright, director, writer and poet .
• Jorge Luis Borges is an Argentine writer born August 24, 1899 in Buenos Aires (Argentina) and died in Geneva (Switzerland) on June 14, 1986. His works in the fields of essay and short story are considered classics of twentieth century literature.
• Albert Camus, born on November 7, 1913 in Mondovi (today Dréan), near Bône (today Annaba), in Algeria, and died on January 4, 1960 in Villeblevin in a car accident, in Yonne in France, is a French writer, philosopher, novelist, playwright, essayist and short story writer. He is also a militant journalist engaged in the French Resistance and, close to the libertarian currents, in the moral struggles of the post-war period.
• Aimé Césaire, poet of negritude, a French man of letters was born on June 26, 1913.
• René Char was born on June 14, 1907. Poet known for his luminous work, his surrealist poems and his Resistance writings, he is an indispensable author to read and reread.
• Jean Cocteau born July 5, 1889 in Maisons-Laffitte and died October 11, 1963 in Milly-la-Forêt is a French poet, painter, designer, playwright and filmmaker.
• Agatha Christie, born September 15, 1890 in Torquay and died January 12, 1976 in Wallingford, is a British woman of letters, author of numerous detective novels. His name is associated with that of his two heroes: Hercule Poirot, Belgian professional detective, and Miss Marple, amateur detective.
• Dante Alighieri (Durante degli Alighieri known as "Dante") is a Florentine poet, writer, thinker and politician born between mid-May and mid-June 1265 in Florence and died September 14, 1321 in Ravenna.
• Charlotte Delbo, born August 10, 1913 in Vigneux-sur-Seine and died March 1, 1985 in Paris, is a French writer, woman of letters, involved in the French interior resistance who lived through deportation.
• Robert Desnos is a French poet, born July 4, 1900 in the 11th arrondissement of Paris and died of typhus on June 8, 1945 in the Theresienstadt concentration camp, in Czechoslovakia one month after liberation by the Red Army.
• Paul Éluard, pen name of Eugène Grindel, born in Saint-Denis on December 14, 1895 and died in Charenton-le-Pont on November 18, 1952, is a French poet. He adheres to Dadaism and becomes one of the pillars of surrealism by paving the way for politically engaged artistic action with the Communist Party.
• Ibrahim Frantz Fanon, born Frantz Fanon on July 20, 1925 in Fort-de-France (Martinique) and died on December 6, 1961 in Bethesda in a military hospital in the suburbs of Washington in the United States, is a psychiatrist and essayist by nationality Frenchwoman considering herself as an Algerian citizen, strongly involved in the fight for the independence of Algeria and in an international fight establishing solidarity between oppressed "brothers".
• Federico García Lorca is a Spanish poet and playwright, also prose writer, painter, pianist and composer, born June 5, 1898 and executed on August 19, 1936 by Franco militias.
• Maurice Genevoix (29 November 1890 – 8 September 1980) was a French author, famous for his testimony about WW1.
• Ernest Hemingway, born July 21, 1899 in Oak Park, Illinois, United States, and died July 2, 1961 in Ketchum, Idaho, is an American writer, journalist and war correspondent.
• Stéphane Frédéric Hessel, born October 20, 1917 in Berlin and died February 27, 2013 in Paris, is a French diplomat, resistance fighter, writer and political activist of German origin.
• Victor Hugo is a French poet, playwright, writer, novelist and romantic designer, born 7 Ventôse year X (February 26, 1802) in Besançon and died May 22, 1885 in Paris. He is considered to be one of the most important French language writers.
• Franz Kafka is an Austro-Hungarian writer of German language and of the Jewish religion, born July 3, 1883 in Prague and died June 3, 1924 in Kierling. He is considered one of the major writers of the twentieth century.
• Emma Lazarus (1849-1887) is an American poet born in the United States, and of Jewish religion, which influenced her for her writings. She is best known for her poem The New Colossus, a sonnet written in 1883, engraved on a bronze plaque in a wall of the plinth of the Statue of Liberty.
• Leibniz, philosopher but also: metaphysician, ontologist, theologian, psychologist, epistemologist, logician, mathematician, physicist, geologist, biologist, historian, linguist, etymologist, sinologist, genealogist, jurist, political scientist, librarian, chess players, diplomat, etc, etc, etc … was born on July 1, 1646.
• Aron Jean-Marie Lustiger, born September 17, 1926 in Paris and died August 5, 2007 in Paris, is a prelate of the Catholic Church, Archbishop of Paris from 1981 to 2005, created cardinal (in the order of cardinals – priests) by John Paul II in 1983. He became a member of the French Academy in 1995 as a man of letters and the media. He also played an important role in the Judeo-Catholic dialogue.
• André Malraux, born November 3, 1901 in the 18th arrondissement of Paris and died November 23, 1976 in Créteil (Val-de-Marne), is a French writer, adventurer, politician and intellectual.
• Prosper Mérimée, born September 28, 1803 in Paris and died September 23, 1870 in Cannes, is a French writer, historian and archaeologist.
• Frédéric Mistral is a French writer and lexicographer of the Occitan language, born September 8, 1830 in Maillane (Bouches-du-Rhône), where he died on March 25, 1914. Mistral was a founding member of Félibrige, member of the Académie de Marseille, Knight of the Legion of Honor in 1863 and, in 1904, Nobel Prize for Literature for his work Mirèlha (Mirèio), in the Provençal language.
• Pablo Neruda, pen name of Ricardo Eliécer Neftalí Reyes-Basoalto, is a Chilean poet, writer, diplomat, politician and thinker, born July 12, 1904 in Parral (province of Linares, Chile), died September 23, 1973 in Santiago de Chile.
• Jean d'Ormesson was born on June 16, 1925 in Paris. It is a monument of French literary life. Columnist and academician, he was the figure of French scholarship.
• George Orwell, pen name of Eric Arthur Blair, born June 25, 1903 in Motihari (India) during the period of the British Raj and died January 21, 1950 in London, is a British writer, essayist and journalist.
• Marcel Pagnol is a French writer, playwright, filmmaker and producer, born February 28, 1895 in Aubagne (Bouches-du-Rhône) and died in Paris on April 18, 1974.
• Pier Paolo Pasolini is an Italian writer, poet, journalist, screenwriter and director, born March 5, 1922 in Bologna, and assassinated on the night of November 1 to 2, 1975, on the beach at Ostia, near Rome. His artistic and intellectual work, eclectic and politically engaged, marked the critics. Known in particular for his commitment to the left, but always outside institutions and parties, he observed in depth the transformations of post-war Italian society, until his death in 1975.
• Fernando Pessoa, renowned Portuguese writer and poet was born June 13, 1888. Literary theorist engaged in troubled times, his mystical verses and poetic prose gave birth to modernism in Portugal. He is also known for his works published under pseudonyms, rather called "heteronyms" as the identities of these alter egos are strong and autonomous.
• Helen Beatrix Potter, born in Bolton Gardens, South Kensington District of London on July 28, 1866 and died in Sawrey, County Cumbria, December 22, 1943, is an English naturalist and writer. She is best known for her children's books.
• Jacques Prévert is a poet, born February 4, 1900 in Neuilly-sur-Seine, and died April 11, 1977 in Omonville-la-Petite (Manche). Author of collections of poems, including Lyrics (1946), he became a popular poet thanks to his familiar language and his play on words. His poems have since been famous in the French-speaking world and learned massively in French schools.
• Arthur Rimbaud is a French poet, born October 20, 1854 in Charleville and died November 10, 1891 in Marseille. Although brief, his poetic work is characterized by a prodigious thematic and stylistic density, making him one of the major figures of French literature.
• Edmond Rostand, born April 1, 1868 in Marseille and died December 2, 1918 in Paris, is a French writer, playwright, poet and essayist. He is the author of one of the most famous plays in French theater, Cyrano de Bergerac.
• Antoine de Saint-Exupéry, writer and aviator, creator of The Little Prince, was born on June 29, 1900.
• Jorge Semprún Maura, born December 10, 1923 in Madrid (Spain) and died June 7, 2011 in Paris, is a Spanish writer, screenwriter and politician whose most literary work is written in French.
• Léopold Sédar Senghor, born October 9, 1906 in Joal, Senegal, and died December 20, 2001 in Verson, France, is a poet, writer, member of the French Academy, French statesman, then Senegalese and first president of the Republic of Senegal (1960-1980).
• Luis Sepúlveda Calfucura is a Chilean writer born October 4, 1949 in Ovalle (Chile) and died April 16, 2020 in Oviedo (Spain).
• William Shakespeare is an English playwright, poet and actor baptized April 26, 1564 in Stratford-upon-Avon and died April 23, 1616 in the same city. Nicknamed "the Bard of Avon", "the Immortal Bard" or simply "the Bard", he is considered one of the greatest poets and playwrights in the English language.
• Alexander Issayevich Solzhenitsyn, born November 28, 1918 (December 11, 1918 in the Gregorian calendar) in Kislovodsk and died August 3, 2008 in Moscow, is a Russian writer and dissident of the Soviet regime.
• Edith Stein (in religion Sister Thérèse-Bénédicte de la Croix), born October 12, 1891 in Breslau, in the German Empire, deported on August 2, 1942, interned in the Nazi extermination camp at Auschwitz, where she was put died on August 9, 1942, is a German philosopher and theologian of Jewish origin who became a Carmelite nun. She was canonized by Pope John Paul II on October 11, 1998. "Crucified philosopher", made co-patron saint of Europe by Pope John Paul II on October 1, 1999, at the opening of the synod of bishops on Europe, at the same time as Brigitte of Sweden and Catherine of Siena.
• Constance Marie de Théis, born in Nantes on September 7, 1767, and died on April 13, 1845. She is a French poet and woman of letters. A committed, passionate woman with recognized literary qualities, she calls, in a logical and reasoned manner, for harmonious equality between men and women in education and daily tasks with a touch of feminism less demanding than that of Olympe de Gouges. We find in the Epistle: "The times have come, Awake women…", "Difference is not inferiority. "
• Tristan Tzara, whose real name is Samuel Rosenstock, born April 16, 1896 in Moinești in Romania, and died December 24, 1963 in the 7th arrondissement of Paris, is a writer, poet and essayist of the Romanian and French languages ​​and one of the founders of the Dada movement, of which he will later be the leader.
• Boris Vian, born March 10, 1920 in Ville-d'Avray (Seine-et-Oise, today Hauts-de-Seine) and died June 23, 1959 in Paris (7th arrondissement), is a writer, poet, French lyricist, singer, music critic, jazz musician (trumpeter) and artistic director. An engineer trained at the École Centrale, he also devoted himself to the activities of screenwriter, translator (American English), lecturer, actor and painter.
• François-Marie Arouet (21 November 1694 – 30 May 1778), known by his nom de plume Voltaire, was a French Enlightenment writer, historian, and philosopher famous for his wit, his criticism of Christianity—especially the Roman Catholic Church—as well as his advocacy of freedom of speech, freedom of religion, and separation of church and state.
• Eliezer Wiesel, is a contemporary American writer, philosopher and university professor of Romanian origin, born September 30, 1928 in Sighetu Marmației, Romania, and died July 2, 2016, in New York.
• Oscar Wilde is an Irish writer, novelist, playwright and poet born in Dublin on October 16, 1854 and died in Paris on November 30, 1900.
• Émile Zola (2 April 1840 – 29 September 1902) was a French novelist, journalist, playwright, the best-known practitioner of the literary school of naturalism, and an important contributor to the development of theatrical naturalism.