Values
Choices to confront, A0 poster folded like a road map.
Quote from Enrieto Dibon (Provencal poet), Dès que les lampes (as soon as the lamps).
«Comme si les valeurs du monde étaient changées — et que l'on use d'une monnaie différente, — et que tout soit enfin à sa place véritable, — comme si désormais avançant dans la vie — on pouvait en traduire chaque heure — puisque tant de choses étaient marquées de signes faux.»
"As if values of the world were changed – and that we use a different currency, – and that everything is finally in its proper place, – as if now advancing in life – we can traduce every hour – because so many things were marked with false signs."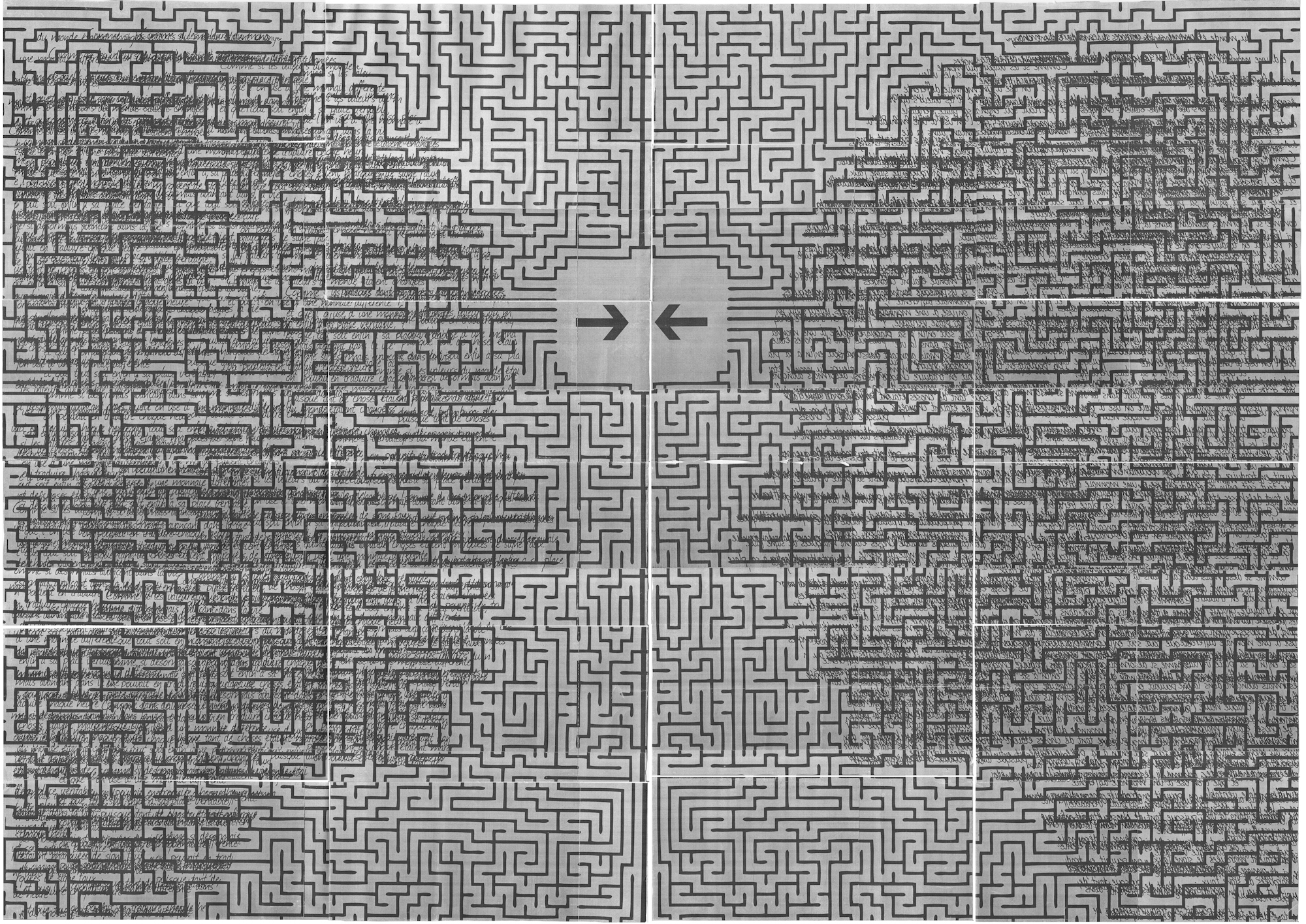 This work is licensed under a Creative Commons Attribution-NonCommercial 4.0 International License.