Greco-Latin Mythologies and Legends
From 2020 to 2022, I produced a collection of dreamlike stories, in the style of Dada and surrealist poets. Each was associated with a mythological or legendary character, which I then illustrated.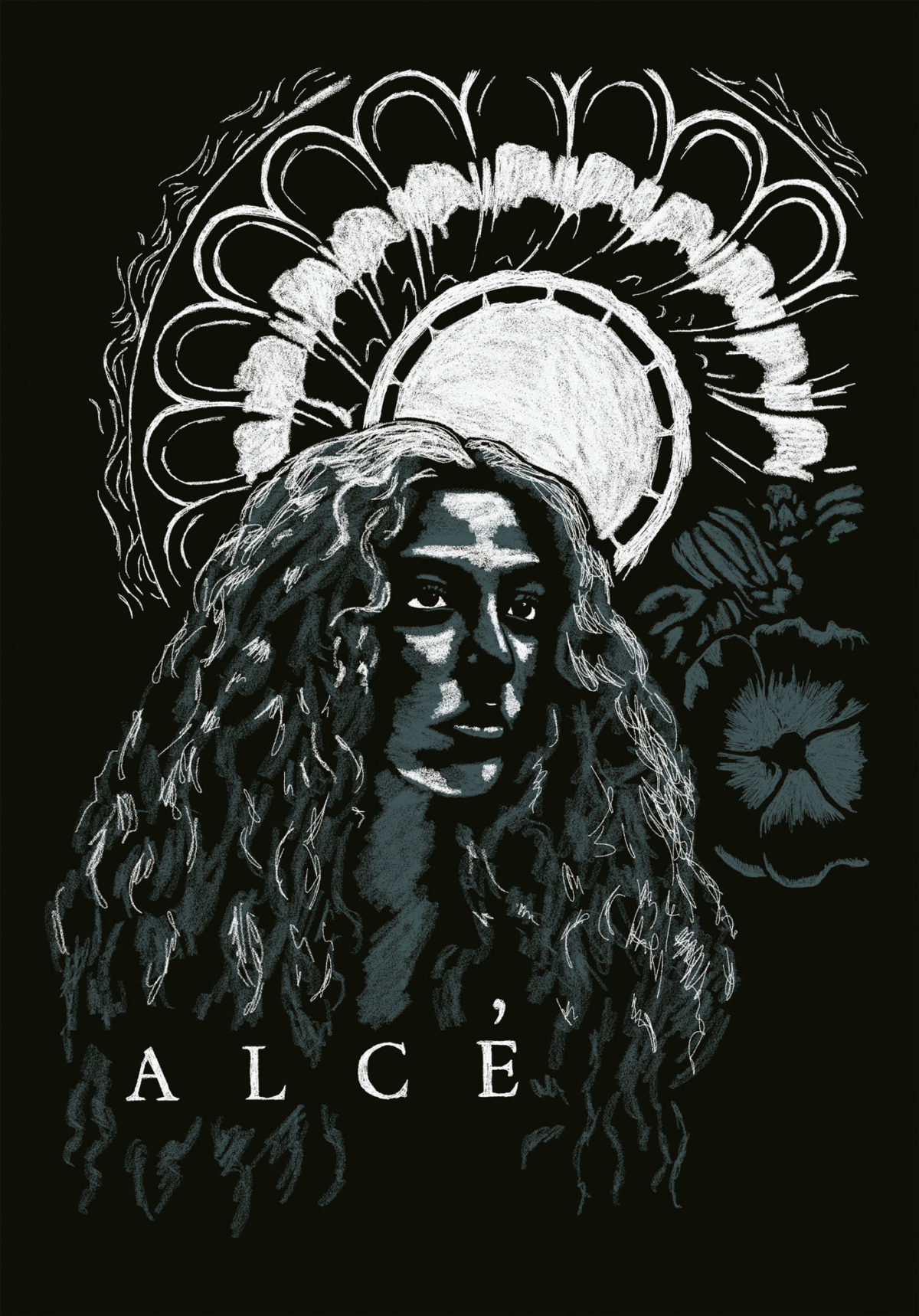 Alcé, Greek spirit of prowess and courage.
Amphitrite is, in Greek mythology, a deity of the sea, mistress of sea monsters.
Arete, Greek spirit of merit and virtue.
Argus is a hundred-eyed giant in Greek mythology.
Artemis is, in ancient Greek religion, the goddess of wilderness, hunting and childbirth.
Chronos is the Greek personification of time.
Dies, Roman deification of the day.
Eros is the primordial deity of love and creative power in Greek mythology.
Eurus is the Greek personification of the East Wind.
Furrina is the goddess of groundwater and the patroness of the digging of wells.
Hecate is the Greek goddess of the new moon, mysteries, shadows and the dead, magic.
Hestia is the Greek goddess of sacred fire and hearth.
Hypnos is the Greek god of sleep.
Janus is the Roman god of beginnings and endings, choices, passage and doors.
Kairos, Greek god of opportunity, to be caught when it passes.
Nox is the primordial deity personifying Night.
Persephone is the Greek goddess of the underworld, she is also associated with the return of vegetation during spring.
Vesta is the goddess of the hearth of the Roman people, who maintains the sacred fire.