Portraits from 2022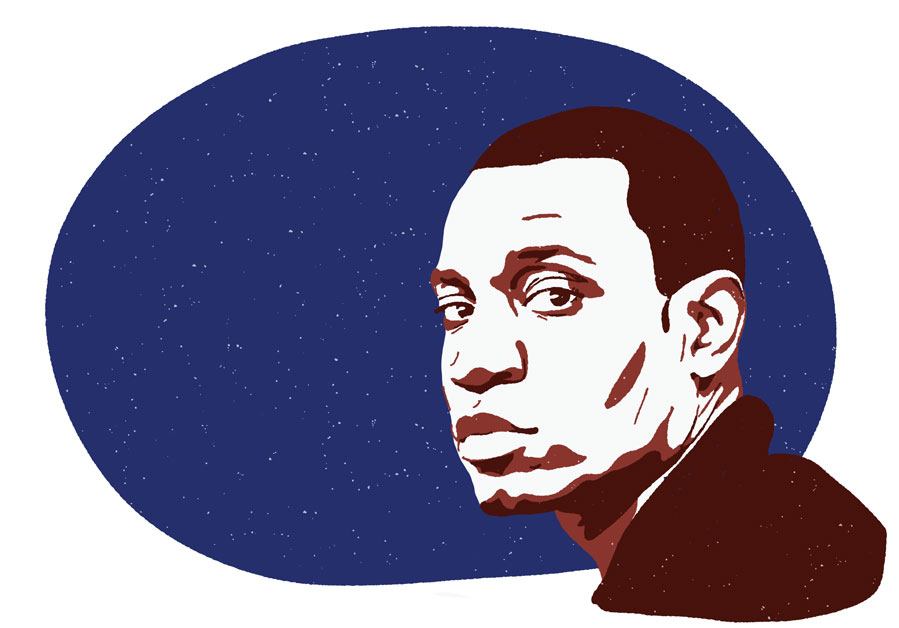 • Abd al Malik, born Régis Fayette-Mikano on March 14, 1975, is a French rapper, singer-songwriter, writer and director.
• Alexandre Astier, born June 16, 1974 in Lyon, is a French actor, author, director, composer, screenwriter, producer, editor and musician.
• Joan Chandos Baez, born January 9, 1941 in New York, is an American singer-songwriter of folk music.
• Christian Bobin, born April 24, 1951 in Creusot in Saône-et-Loire and died November 23, 2022 in Chalon-sur-Saône, is a French writer and poet.
• Barbara Cassin, born October 24, 1947 in Boulogne-Billancourt (Seine), is a French philologist, Hellenist and philosopher, specialist in Greek philosophers and the rhetoric of modernity.
• René Cassin, born October 5, 1887 in Bayonne and died February 20, 1976 in Paris, was a French jurist, diplomat and politician.
• Sir Daniel Day-Lewis, born April 29, 1957 in London, is a British-Irish actor, the most brilliant of his generation.
• Alexandre Dumas (also known as Alexandre Dumas senior) was a French writer born July 24, 1802 in Villers-Cotterêts (Aisne) and died December 5, 1870 in the hamlet of Puys, former town of Neuville-lès-Dieppe, Dieppe (Seine- Maritime).
• Gaël Faye is a Franco-Rwandan singer-songwriter, rapper and writer, born August 6, 1982 in Bujumbura, Burundi.
• Feu! Chatterton is a French rock and pop band from Paris. The name of the group is the juxtaposition of the expression Fire! and Chatterton, in honor of the poet Thomas Chatterton.
• Sigmund Freud, born May 6, 1856 in Freiberg (Austrian Empire) and died September 23, 1939 in London, was an Austrian neurologist, founder of psychoanalysis.
• Delphine Horvilleur, born November 8, 1974 in Nancy, is a French writer and rabbi who belongs to the liberal Jewish organization Judaism on the Move, which emerged from the Liberal Jewish Movement of France and the Liberal Israelite Union of France.
• Kery James, real name Alix Mathurin, is a French rapper, director, screenwriter and actor, born December 28, 1977 in Abymes, Guadeloupe.
• Camélia Jordana is a French singer-songwriter, musician and actress, born September 15, 1992 in Toulon (Provence-Alpes-Côte d'Azur).
• Médine, by his full name Médine Zaouiche, born February 24, 1983 in Le Havre, is a French rapper.
• Tobie Nathan, born November 10, 1948 in Cairo, Egypt, is a psychologist, professor emeritus of psychology at the University of Paris-VIII and French writer. He is one of the representatives of French ethnopsychiatry.
• Barbara Piévic, known as Barbara Pravi, is a French singer-songwriter, born April 10, 1993 in Paris.
• Marcel Proust, born July 10, 1871 in Paris where he died November 18, 1922, is a French writer.
• Abdoulaye Diarra, known as Oxmo Puccino, is a Franco-Malian rapper, born August 4, 1974 in Ségou, Mali.
• Toma, born in August 1979, is a French singer-songwriter.
• Božo Vrećo (Foča, October 18, 1983) is a Bosnian artist, performer and author of traditional Bosnian songs, best known for his a cappella performance of sevdalinka and his combinations of traditional sevdah with elements of jazz, soul and blues.
• Youssoupha, by his full name Youssoupha Mabiki, born August 29, 1979 in Kinshasa, Zaire, is a French rapper.