Norse, Germanic and Slavic Mythologies and Legends
From 2020 to 2022, I produced a collection of dreamlike stories, in the style of Dada and surrealist poets. Each was associated with a mythological or legendary character, which I then illustrated.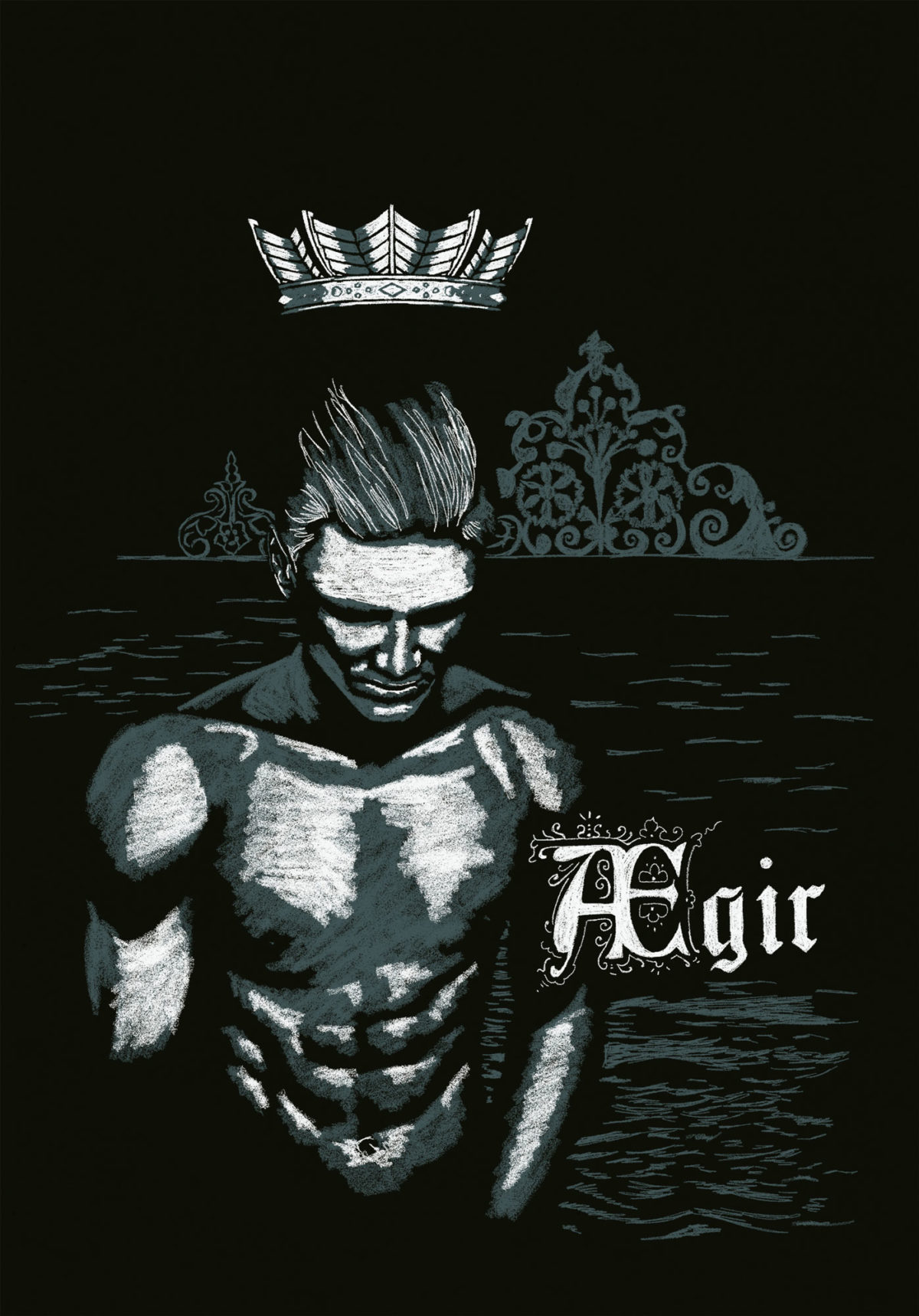 Ægir ("sea" in Old Norse) is a giant or god of Norse mythology, the personification of the sea.
Cailleach is a divine witch, mother goddess and weather deity, and possibly an ancestral deity of Gaelic mythology.
Raven: In Norse mythology, the ravens Hugin and Munin sit on the shoulders of the god Odin and report to him everything they see and hear.
Glaur, in Norse mythology, is the mother of the Sun and the Moon.
Hoder is a fighting and murdering god, blind, son of Odin according to the Eddas.
Svarog is the god of fire and metalworking in Slavic mythology.
Vesna is the Slavic goddess of spring, youth, nature and abundance.
Yorick is the deceased jester character in Hamlet, the skull that Hamlet talks to at the graveyard.