Ettore Bugatti
Life of Ettore Bugatti told to children.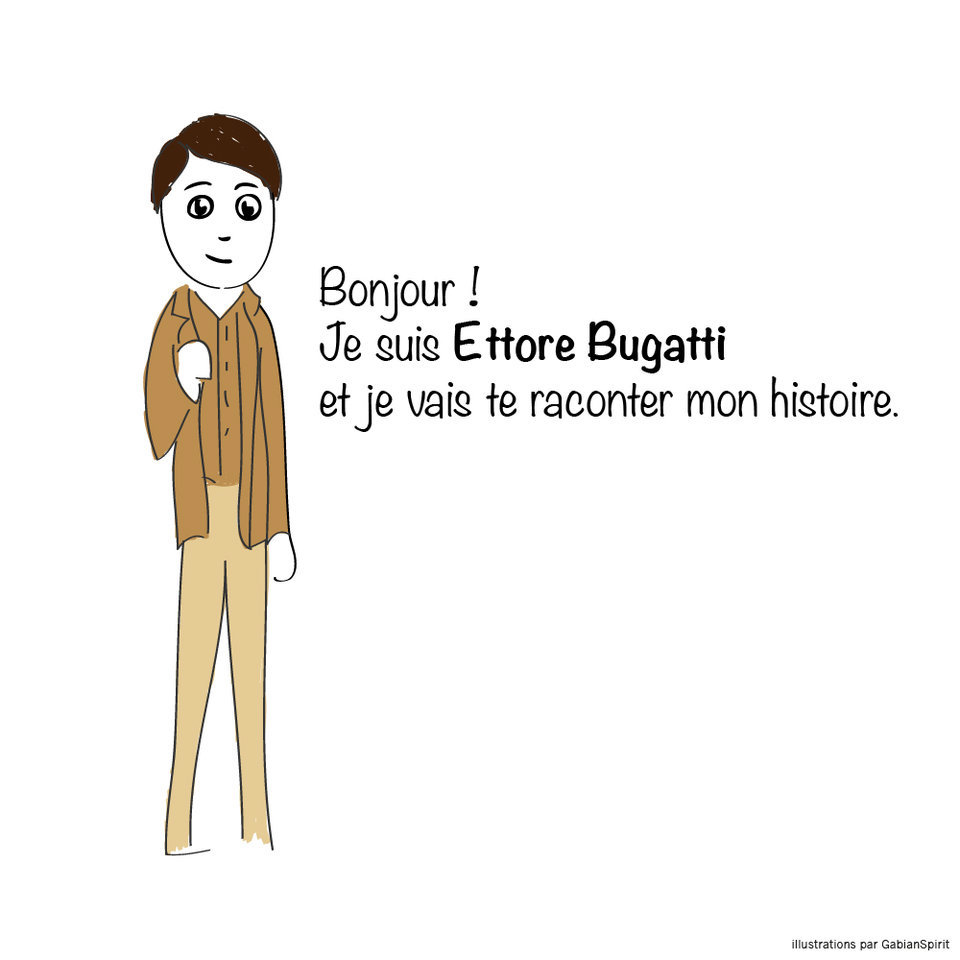 Hello! I am Ettore Bugatti and I will tell you my story.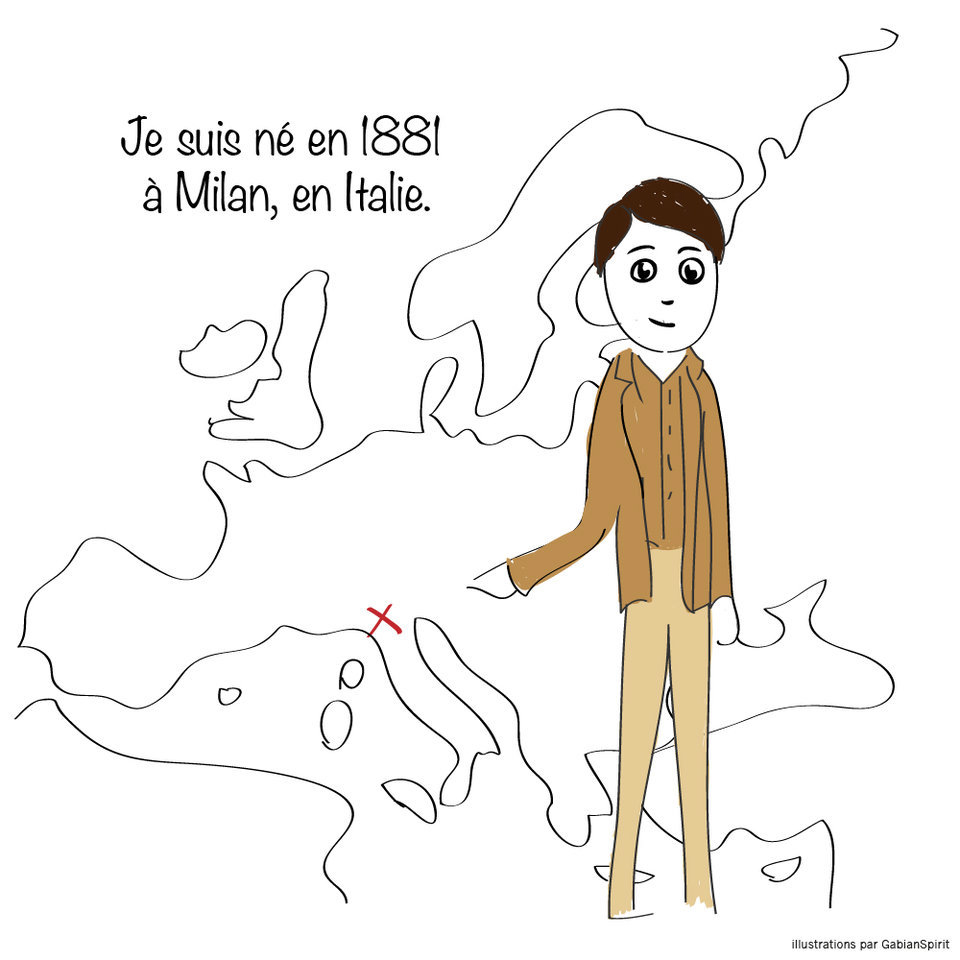 I was born in 1881 in Milano, Italy.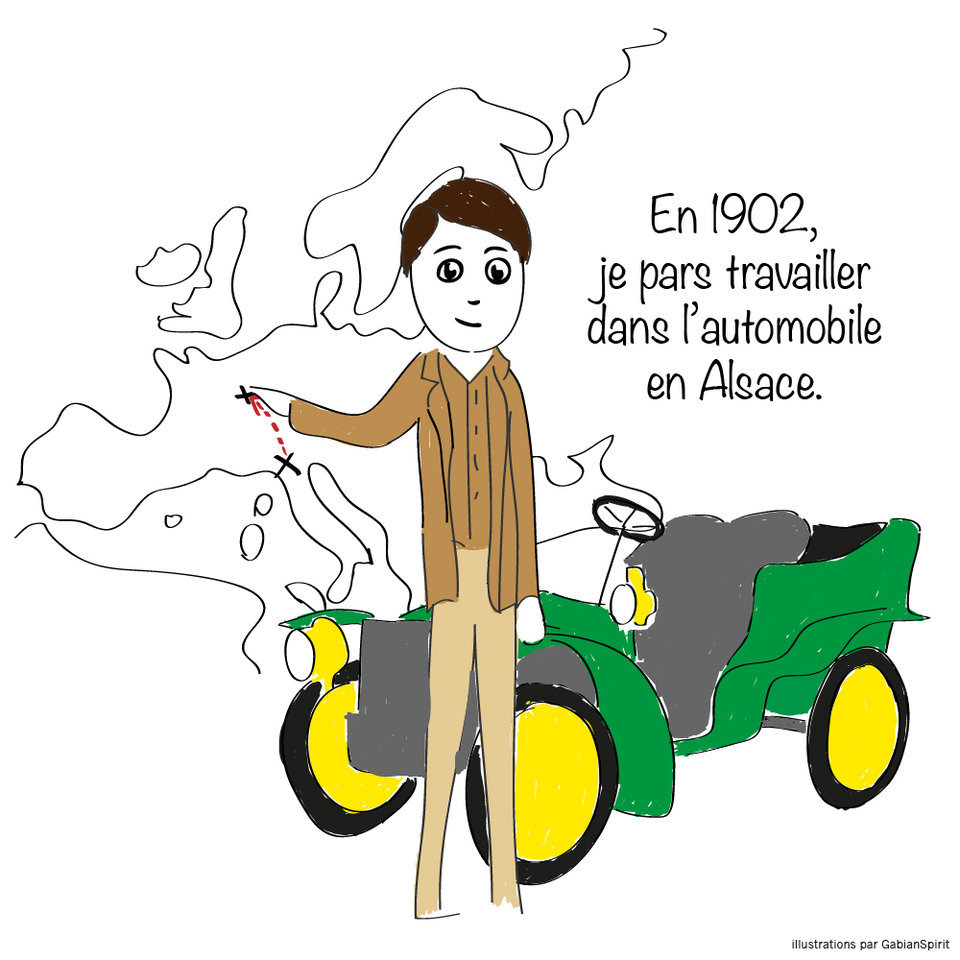 In 1902, I go and work in Alsace, in car factory.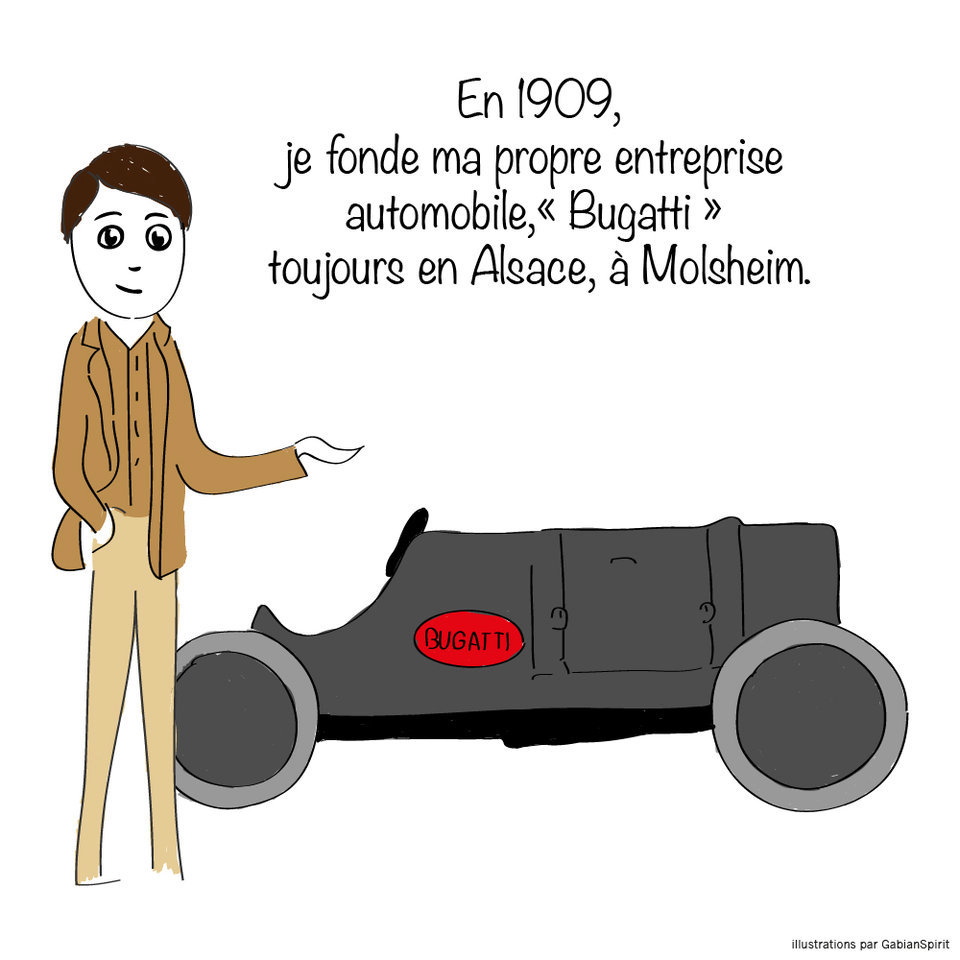 In 1909, I create my own car factory, "Bugatti", still in Alsace, in Molsheim.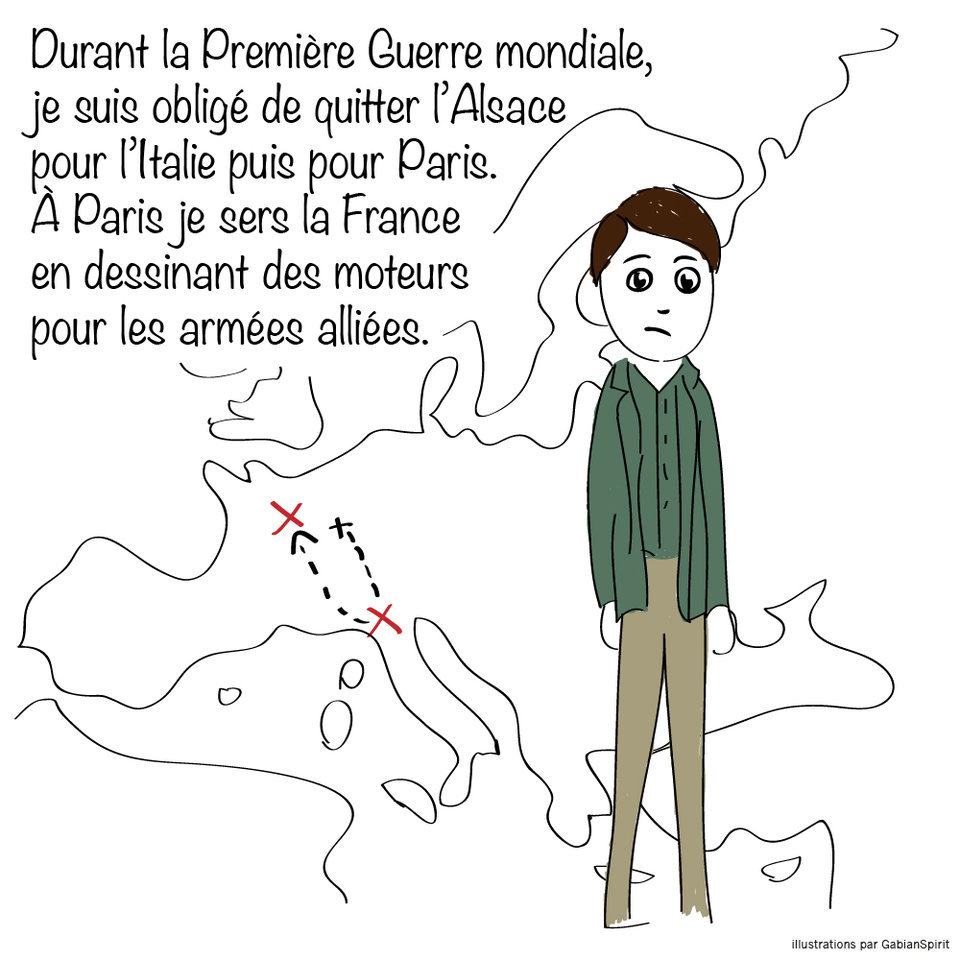 During the WW1, I am forced to leave Alsace and go back to Italy the Paris. In Paris I help France by designing motors for the army.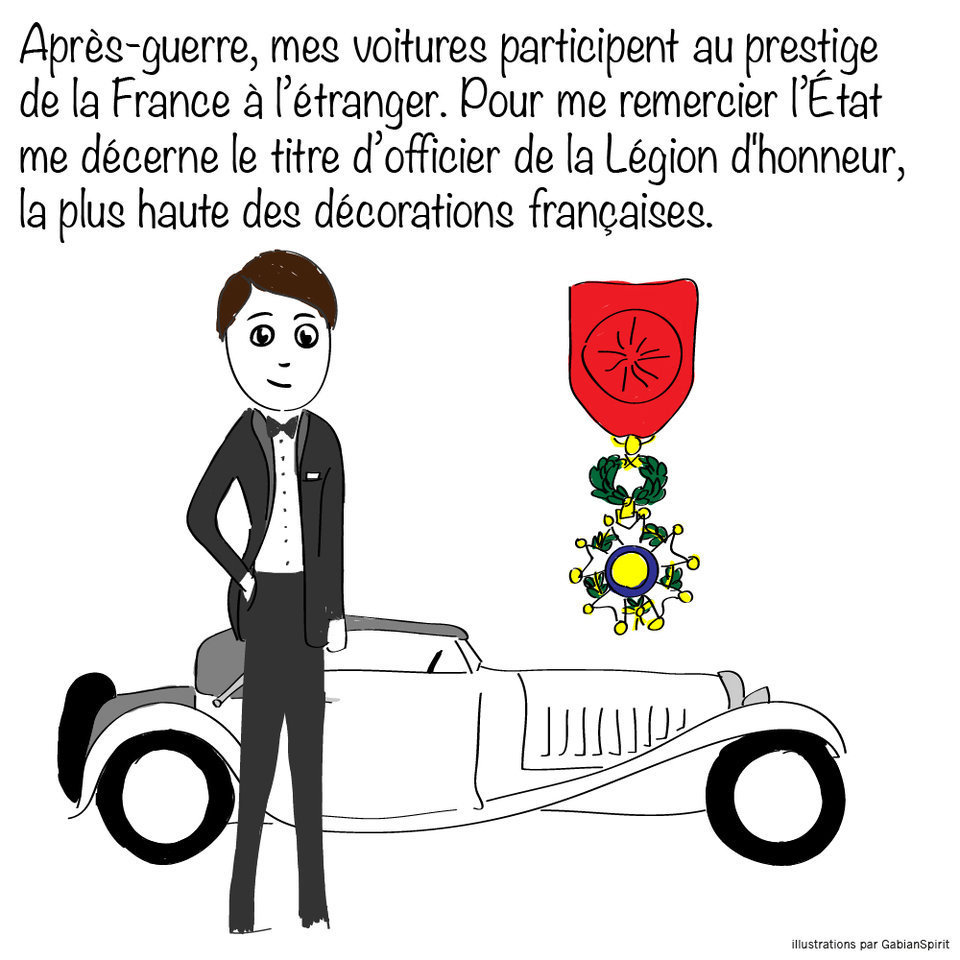 After the war, my cars take part to the prestige of France abroad. To thanks me the French government give me the title of "officier de la Légion d'honneur" the highest decoration in France.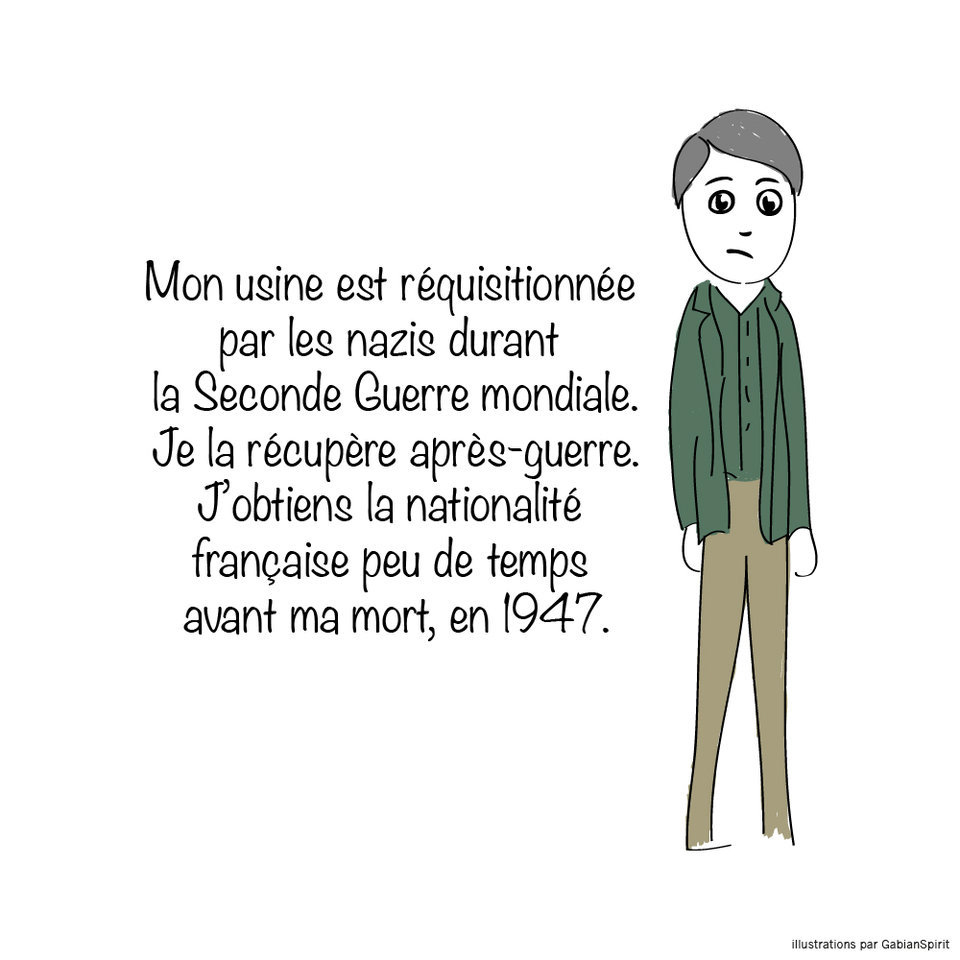 My factory is requisitioned by the nazis during WW2. I got it back after war. I gain French nationality not long before my death, in 1947.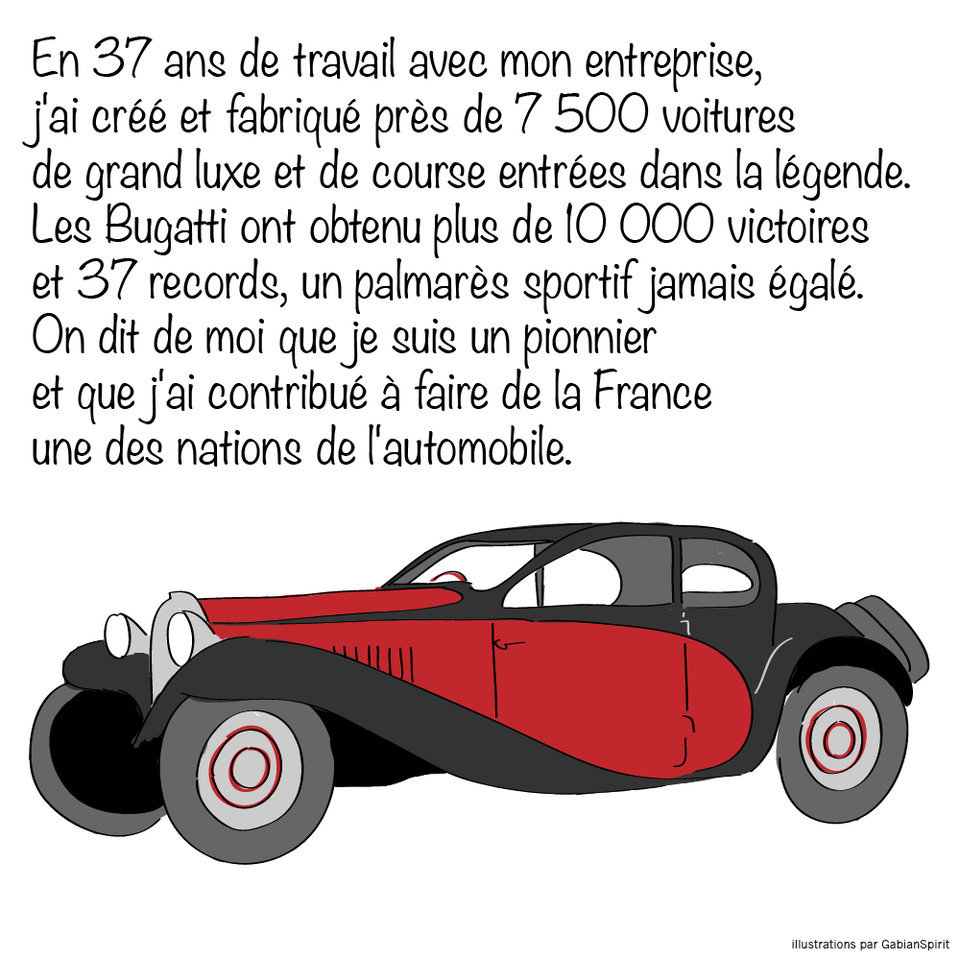 In 37 years of work with my company, I created and built almost 7500 cars of high luxury and race which are entered into legend. Bugatti's cars get more than 10000 victories and 37 records, a prize list never equalized. It said of me that I am a pionnier and that I contributed to make France one of the big nations of automobile.